Here at Josh Early, everything we do is steeped in tradition, from our time-tested secret family recipes to the way we hand make our chocolates, following production methods passed down through generations.
Similarly, Easter is a holiday that holds special meaning for many families, and boasts lots of great traditions of its own. One bit of springtime nostalgia is certainly the Easter basket. We love helping each family's Easter bunny find the perfect chocolates and candies for their little ones' Easter morning. Families come back to us year after year, even generation after generation, to pick out our special handcrafted chocolates, because they know that for their children's Easter baskets, convenience store chocolates just won't do for this special occasion. As my Grandfather used to say, "The Easter candy we make is the kind you don't throw away!"
We have a huge assortment of hand decorated eggs for you to choose from, and all of our cream centers are made into bite-size egg shapes this time of year, including our peanut butter, vanilla butter creams, marshmallow, coconut cream, shredded coconut, chocolate and peanut butter mousse. In fact, if you come visit us at one of our stores, you'll be able to pick from an array of ready-made Easter baskets, guaranteed to be one-of-a-kind.
While much of our work here at Josh Early follows tradition, we did break the mold this Easter, trying something new: we have our very own Easter TV commercial! Check it out on your local network or view it here, and let us know what you think!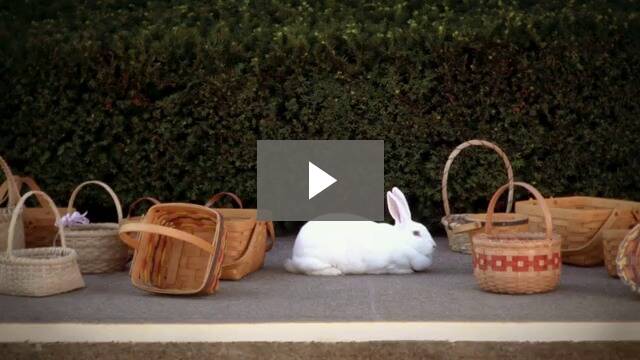 We love being the place where the experts (including the Easter bunny himself) go for their chocolates.
From our family to yours, we wish you a wonderful Easter season.